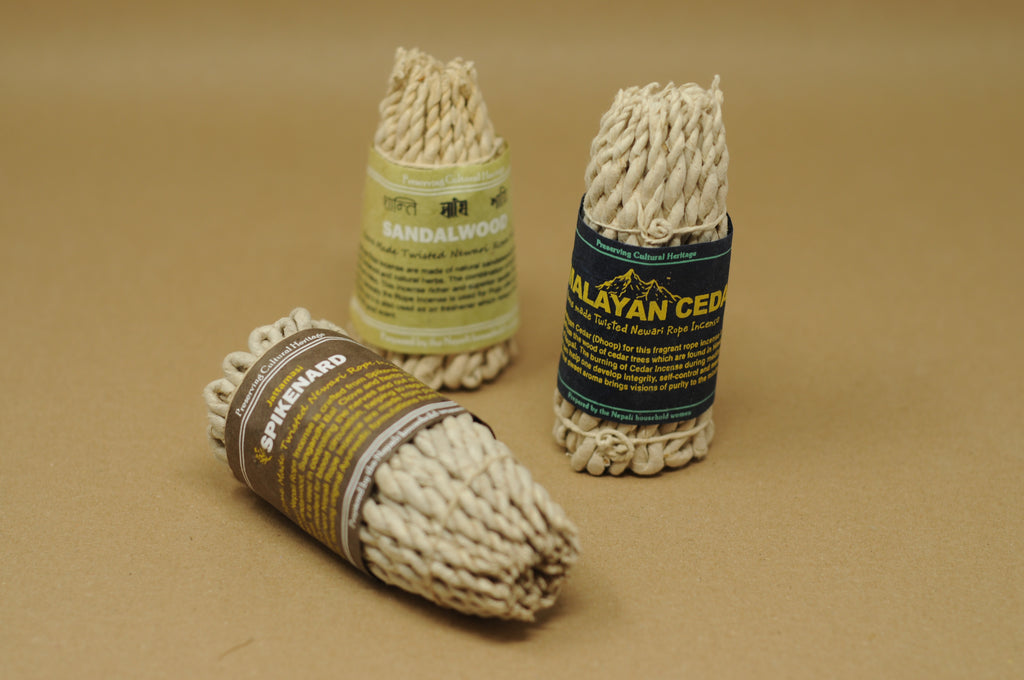 Incense Rope comes in three scents, Himalayan Cedar, Sandalwood and Spikenard.
Each bundle contains a bunch of twists which you pull out one at a time and burn just as you would an incense stick, on a heat proof surface.
Each twist has around 10 - 15 minutes of burning.