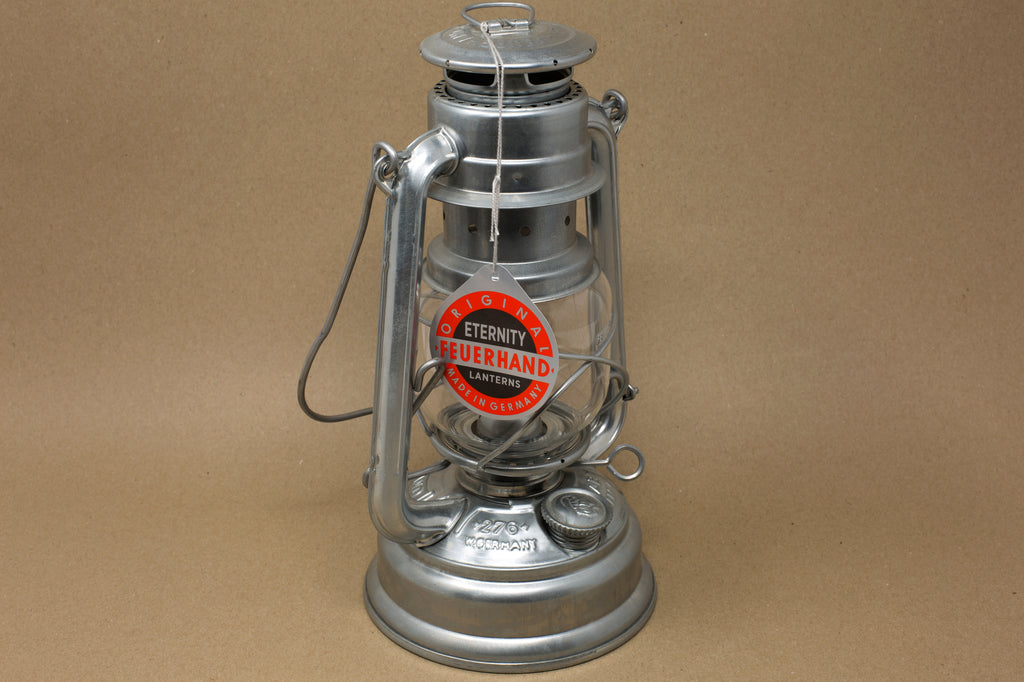 This is a durable and versatile lantern which has been made in Germany since 1893.
This is the latest model "Eternity" made from galvanized steel for extra rust resistance and durability.

The tank holds enough fuel for up to 20 hours of light and burns Kerosene or Lamp Oil, it comes installed with a wick.