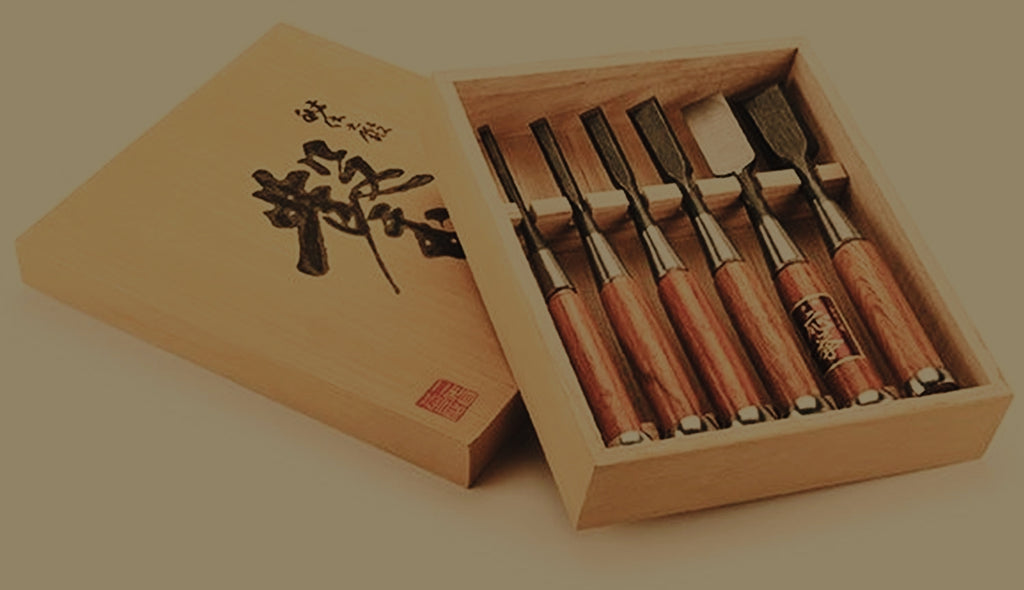 Set of 6 hand forged paper steel Japanese woodworking chisels.
Shirogami White paper steel  blades are one of the purest steels available anywhere in the world, it is extremely fine grained and is renowned for its sharpening and edge holding characteristics. This is set into a Japanese Red Oak handle and presented in a Paulownia wood box. 
As Japanese Joinery uses predominantly soft woods these chisels are especially suited to similar woods like cedar, cypress and pines.