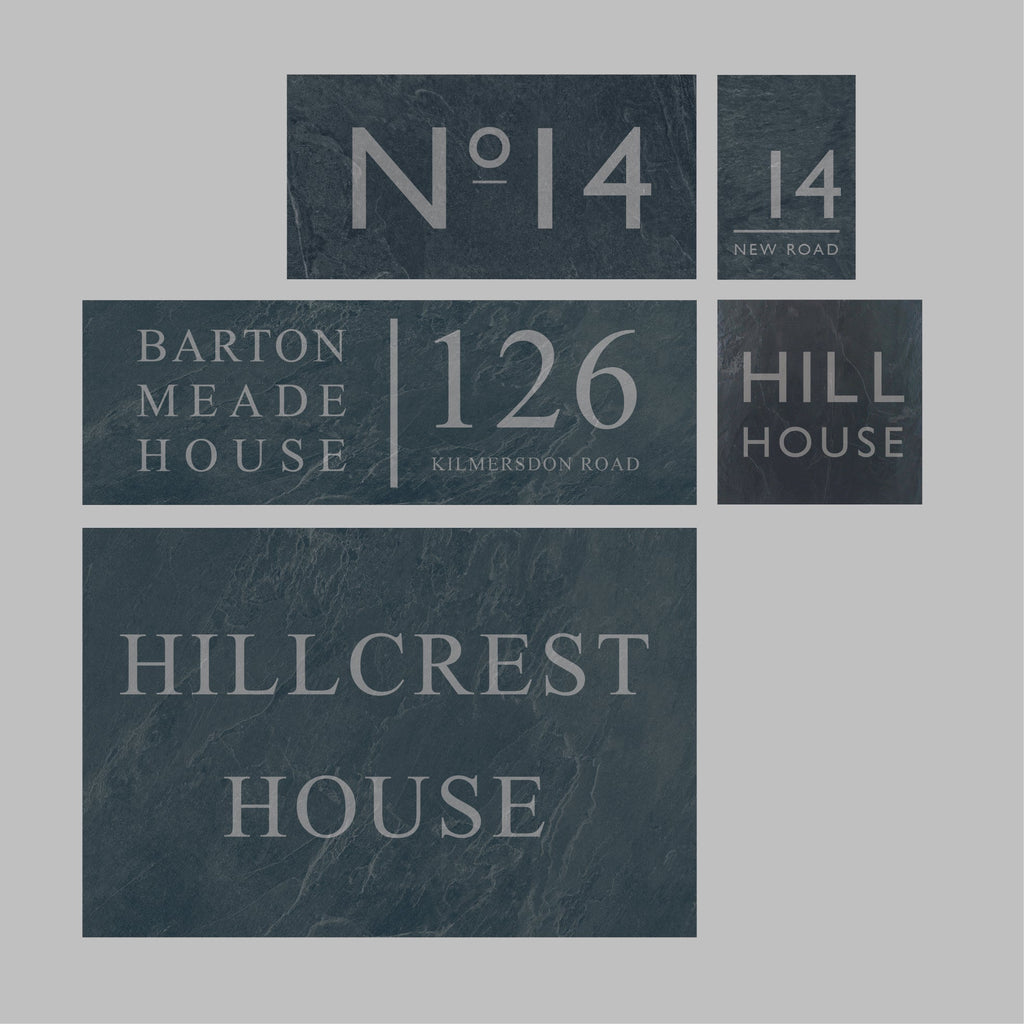 Our Slate signs are laser engraved in store can can be done whilst you wait, or ordered for collection. This is the third largest option of our signs and measures 200 x 600 mm and can be designed to fit your requirements. We have a selection of designs which you can choose from which we will adapt for the sizing choice. 
We also have an option of 2 fonts, Gill - the more modern and minimal choice - or Times New Roman - a classic and more traditional look.
To place an order go to the 'Style' tab and choose your style from the drop down list, then go to the 'Font' option and choose your font. Add this to your basket and when prompted to add a note, input the text or number you'd like engraving and whether you would like holes drilling for mounting.
Style options are:
14 New Road 
Hill House
No 14
Barton Meade House
Hillcrest House
Font options are: